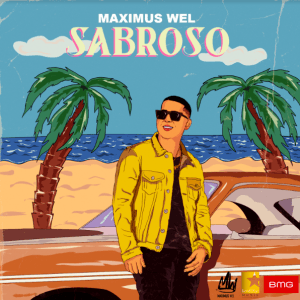 MIAMI – Puerto Rico's emerging artist Maximus Wel takes fans for a ride in San Juan with his new single "Sabroso."
In October, Maximus Wel released his second single "Mi Vevé" which earned him a performance at Univision's prime morning television show "Despierta America." The artist was interviewed by the show's co-host Francisca Lachapel about his new release and his upbringing at the Boys & Girls Club organization in Puerto Rico, which is where he discovered his passion for performing arts.
His most recent releases including his debut single "Humedad" (September 2019) feat. Casper Magico & Cauty, have reached over one million views on YouTube and appeared in top trending playlists such as Spotify's Flow Selecto and Tidal's Dale Reggaeton & Latin Rising playlists.
"Sabroso" is a refreshing hit produced by Montana The Producer and Chris Ander. The video was directed by Luis Martinez and written by Maximus. The single is available on all digital music platforms.